People are starting to perform searches on Facebook as if it was a search engine. Facebook and Bing have partnered up, which means that the results you see through Facebook are the exact rankings that will show up on Bing.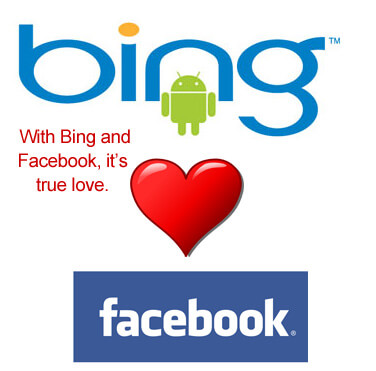 Research is starting to show that Bing has grown by .96% within the last year, accounting for 3.48 percent of all the searches conducted through the month of July.
Not to mention a lot of cars are turning to Bing to use their Map/ GPS systems. So when you are on the road looking for a certain place, Bing will affect those local results. With Facebook going public and more and more people advertising through their ads, it's quite possible that Facebook will produce results similar to a search engine.
More importantly Bing now has a separate search result column that surfaces Facebook friends, which allows user to be guided by their friends and family. This is just numerous attempts to deeply integrate Facebook into its growth model.
According to Adam Sohn, the general manager of Bing, "This notion of a query and Web Results can become a conversation with your friends."
The main Bing site is supposed to roll out the deeper Facebook integration to all users by the beginning of summer. The goal is to bring social networking to search to help users distinguish credibility between competing websites.
Facebook came out with a public statement from Ethan Beard, director of platform partnership, "Bing is leading us down a really exciting path. Bing has been really thoughtful, keeping integrity of the core search page and giving you alternatives to reach out to people who matter to you."
In conjunction with the social integration, Microsoft made some on site changes to the search engine,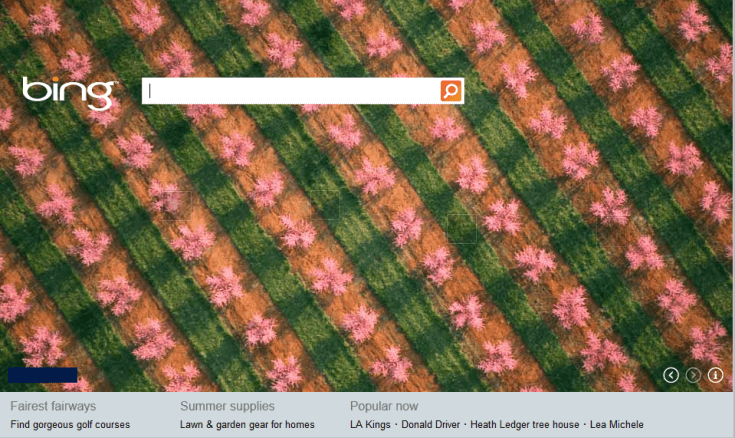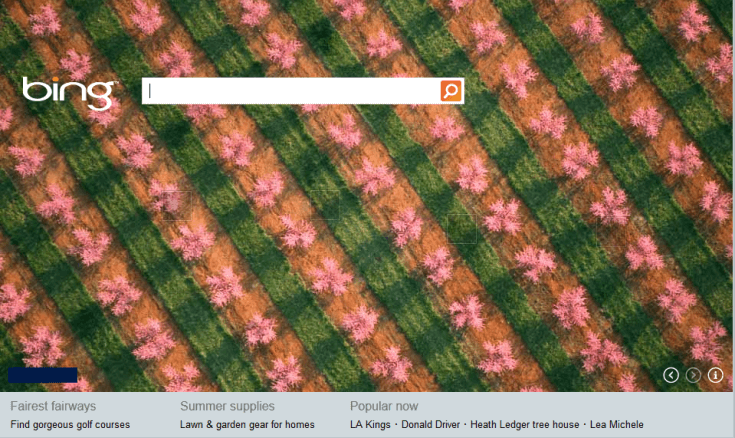 giving it a more simplistic feel,
similar to
Google's
. This has allowed Bing to remove some of the clutter that has been accumulated with various tweaks to the service over time.
Bing is also introducting SnapShot, which offers information and services related to specific searches, giving searchers the ability to take actions directly from search results. If you were to search for "restaurants", the snapshot will include reviews as well as the ability to reserve a table at a specific spot.  Here is how it works. Once you get to bing you will get a notification:

If you  pressed no thanks the first time and still want to login its very simple. If you do a generic search for "SEO SERVICES" (which we are #8 for btw) you will see in the top right hand corner a login section for you to sign in.

 Bing believes this feature will win over new users. Microsoft engineers have created technology to index data from Facebook and then map it to individual user's search queries. It will only work when users are signed in to Facebook.
This feature will allow searchers can connect with those users over Facebook directly from the homepage. All you need to do is click on the specific buddy's name that shows up in the right column and a box opens up in which you can type a question directly to your friend.
Hopefully for Bing it will generate more Bing Searches. "It's possible that this has a virility to it that drives this in a really interesting way," Sohn said. "Best case scenario: This could really turbocharge our growth. That the magic of Facebook."