Affordable, Professional SEO Services
Offer Top-Tier Search Engine Optimization to Your Clients While You Continue to Focus on Your Core Services
At Noxster our affiliate program is aimed at providing quality online marketing strategies to individuals, companies or agencies that lack this avenue. You the partner can choose to offer SEO services either through private label initiatives or direct referrals to Noxster. We work with you to design a program that will help your client reach their online marketing goals. Customized Approach At Noxster are well known for our customized approach. We realize your clients have the working relationship with you. Forming strategic partnerships is all about communication, networking, and understanding the client's needs. By partnering up with Noxster you can focus your attention on furthering that relationship while we service the account. We offer an Array of SEO and Online Marketing Services:
Search Engine Optimization
Pay Per Click Management
Social Media Optimization
SEO Consulting
Content Writing
Video Optimization
Graphic Design
Logo Design
Web Development
For Partners currently outsourcing to an SEO Firm: If you have a horror story, we have probably heard it. Whether it was the SEO Company didn't have US based project managers, the SEO Company held you to a 1 year contract without producing, or the cheap fly-by-night company who didn't answer the phone again. At Noxster we try and make your experience as pleasant as possible. We offer a stable online solution that generates real results. Through our transparency with our work, you will get reports, analytical reviews, and data within the first 2 weeks of our service. This is what has made us so successful building long –lasting partnerships within the industry. For Partners currently offering SEO in-house: We come across many instances where many of our partners only service SEO clients that meet a certain minimum. If you have a client with a budget that is below your minimum monthly package, they could be a good fit for one of our seo consulting plans. We offer hourly SEO consulting, SEO Services ALA Cart, and monthly reporting. If you do not yet use an SEO company: With our affiliate program we provide them with tools to help sell our services. If you're new to SEO and need help learning the ropes, we offer seminars and help on a weekly basis. Check out our Noxster Learning Center and Blog to keep up to date with the SEO industry. Some of the perks to the affiliate program is that Noxster will provide the service on a private label basis, so that any reports or communication will be branded with your logo. If you don't feel comfortable advising on the proper solution, you can simply refer the client to us and you can receive a residual commission for the lifetime of the client.
We've built our SEO Company from the ground up through referrals and our own SEO rankings. We have referrals, references, and ranking reports for you to use as you grow your book of business. We offer a transparent service that allows our clients to work with us every step of the way. A lot of people use the phrase "I know enough to be dangerous" when referring to SEO. The bottom line is SEO is simply a lot of manual work, and continual updates, changes and tweaks. Each month should incorporate a new goal and objective to meet. Keeping your SEO Team accountable is something that we come to expect. We have never gotten a client banned, penalized, or red flag, because we "following the rules" of Google, Yahoo and Bing. While those rules are always evolving so is our service. You can be provided link audits, website structure reports, and ranking reports to keep you in the know. Our affiliate SEO program offers the reliability that you desire. Every campaign addresses the three different facets of SEO. We build natural and organic content from a professional copywriter, a organic linking strategy, social media implementation, press releases, blogs, article creation, onsite corrections and more.
At Noxster We Can Help You Sell SEO
We don't want our affiliates out there selling SEO just to make a buck. We want to implement a growth model for every client that they bring out way. It's to our advantage that whatever strategy we implement has the deliverables necessary to be successful online. It's to our benefit to support our partners in selling search engine optimization services to their clients.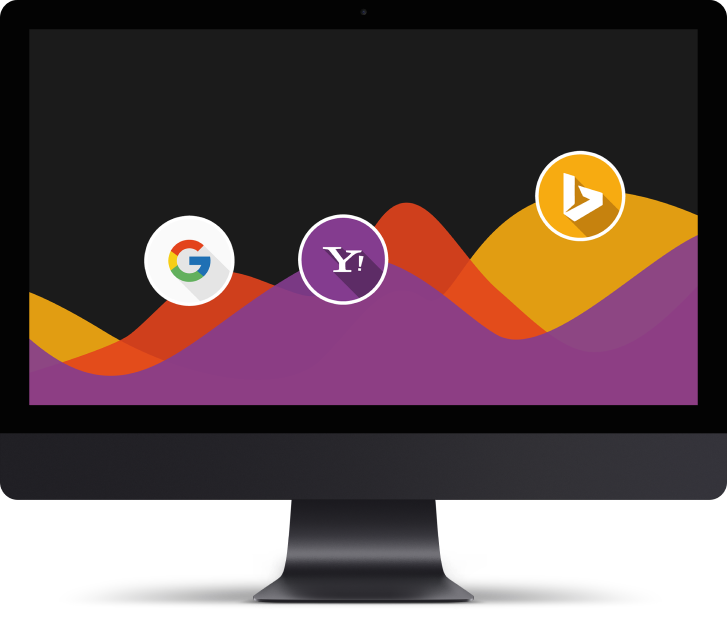 Why Noxster SEO Affiliate Program?
A lot of companies, agencies, and individuals know about the importance of online marketing, but their specialty isn't to implement or do the work. Other times you come across a question you simply don't know how to answer. For this reason we'll provide you with the resources including scripts, rebuttal examples, marketing materials and references upon request. At Noxster by becoming an SEO reseller, you're giving your clients the best possible SEO service on the web. You will know within 2 weeks that you made the right decision with your online marketing.