SEO Company
NoxsterSEO is ranked as a top SEO Los Angeles by 10BestSEO for 9 months in a row! Since August of 2015 to present NoxsterSEO has unbiasedly been ranked the best SEO Company in Los Angeles outranking our local competition. When hiring our SEO firm you will get social media integration, creating copywriting placed strategically in the proper hierarchy of your website (blogging, landing pages, rewrites), onsite optimization, content distribution, infographics, video's, and a cumulative view count of the impression rate derived from our referral content placement. Our SEO consulting service stems from a data-driven approach, that includes weekly team huddles with your project management team. With 5 dedicated Los Angeles SEO professionals on your account, we can review the three reports given to you face to face, through a webinar, or on a conference call. Making it a 100% transparent SEO Consulting service unlike other SEO Companies in Los Angeles. Every SEO tactic is manually created, implemented and APPROVED by our clients. This assures you that our creative approach will allow you to utilize the marketing material outside of just our SEO services.
Outside of being ranked by 10BestSEO, Noxster is ranked on Google for hundreds of keywords relating to SEO Company Los Angeles! Noxster is an innovative SEO Company located in the heart of Los Angeles, California.  We specialize in getting companies ranked on the first page of search engines like Google, Yahoo, and Bing for industry specific keywords. Noxster has managed thousands of keywords on the first page of search engines and we won't stop there. As our parent company, Southern California Graphics, has been in business for over 4 decades and has helped us establish our Women Owned Business. We represent and work with enterprise level clients on both the SCG and Noxster side, fulfilling all or your marketing needs ranging from print marketing to internet marketing services.
When wondering if you should have a marketing budget for search engine optimization, it's not by accident that your competitors are on the first page. Your competition is already spending money on search engine optimization services.  If you have partnered with an SEO Firm or Consultant and your website is still not ranking, you should analyze the SEO strategy that is currently in place.  search engine optimization has core elements that need to be implemented onsite as well as offsite to compete against national or geographical key phrases.  Noxster is a Los Angeles SEO company that manages roughly 50-60 clients at a time and only takes on two clients per industry. If you're not that whether we have experience with your particular industry, give us a call.  We will show you examples of our creative work which has been translated into a positive ROI. As we grow, we continue to expand our SEO services, including but not limited to web design, social media, media buying, pay per click, creative copy, and brand awareness.
Los Angeles SEO by a Woman Owned Company
NoxsterSEO is a minority owned SEO Company in Los Angeles. Over the past 6 years, our company's owner, Nadeen Toomey, has cultivated a thriving team of SEO consultants, creative copywriters, and skilled internet marketers. Search Engine Optimization does not require a certification, which can make choosing the right SEO Company difficult. With hundreds of SEO Companies within Los Angeles, it's difficult to decide which SEO company you can trust.  Noxster's parent company is Southern California Graphics, which has respectfully been in business for over 40 years.  As a subsidiary of SCG, Noxster has been able to establish itself as a premium SEO Service provider over the past 6 years.  Noxster has managed over 14 million dollars worth of revenue through media buying alone. We also create over 200 pieces of creative content per month, manage over 300 social media posts and integrate those posts with custom graphics. We have designed hundreds of Web 2.0 websites that are responsive for phones, tablets, or any sized screen. Once we get the data from our SEO Service, our SEO clientele will hire us for our Web Design Services.  While we are a small team, we typically manage anywhere between 4-6 custom web development projects at any given time. Noxster ranks for over 300 keywords related to SEO Services and has received recognition from Splash Magazine as  The Top SEO Company in Los Angeles. Noxster has no affiliation with any of these review sites, nor are these SEO reviews paid. To the contrary, these Los Angeles SEO reviews are unbiased and completely random! Here is our NoxsterSEO Review given to us by the 10BESTSEO
We currently have a creative team of 15 full-time employees, all based out of Los Angeles, California. What separates us from every other Los Angeles-based search engine optimization company is our 100% transparency and reporting.  We allocate a minimum of 4 employees on every account, assuring that we integrate social media posts, creative writing, onsite optimization, referral creation and optimizing for local listings. Google is continuously evolving, and this is why you need a Los Angeles SEO and Web Design Company that you can trust.  Take a look at our portfolio below, showcasing all of our creative work, and it is without a doubt that you will find Noxster to be a premier Los Angeles SEO firm.
Search Engine Optimization Services
When interviewing other SEO companies in Los Angeles, or globally, you find very few answers and a lot of excuses. Our corporate office is pictured to the right, where you can come in and meet face to face with your search engine optimization team. Local and national brands are continuing to become victims of search engine updates which leaves companies struggling to find concrete solutions to the underlying problem. Google has released a ton of new updates such as the Penguin and Panda update which you can find more information about on our blog. We have successfully recovered companies from the Google updates while also managing our current clients websites so they weren't affected or compromised. When looking for a local SEO service provider, Noxster provides you with a comprehensive SEO strategy, including all facets of getting your website in front of real people. None of our search engine optimization work is outsourced, overseas, or automated.  We offer transparent reporting as well as weekly meetings with our creative team and project management to review your account and give you the specialized attention that you deserve.
Search Engine Optimization pricing differs based upon our clients' needs. We do offer SEO Consulting if you can't afford a traditional SEO retainer package or want ala cart audits. SEO is not a quick fix. If you are looking to get rankings in a month, it's not going to happen.  Noxster acknowledges that you will move up in rankings and that there are a variety of keyword silo's that we can improve upon for your rankings, however, we are not going to partner with a company promising 1st-page rankings or free services.  Search Engine Optimization takes time.  The competition within your industry is what determines how quickly you can move up.  The average SEO Service goes for $1,800 per month where Noxster's average SEO Campaigns start at $1,500 per month while also including social media principles creating YouTube videos, infographics and posting under your brand identity.  A retainer-based SEO service includes an hourly rate, guaranteeing you deliverables that will increase the value of your domain.  We don't spam, do black hat tactics, nor try to manipulate the algorithm.  We do distribute creative content, create infographics, videos, update your social media and make sure your onsite has the correct placement of content and programming that search engines are looking for.  If you have a perfect combination and adhere to SEO best practices you will find your website to thrive within your rankings, local placement, and your overall presence.  See below for more of our Web Design and SEO Services in Los Angeles.
Pay Per Click and Media Buying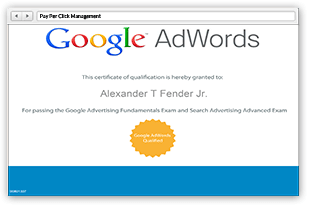 Web Development and Web Design Services
Social Media Management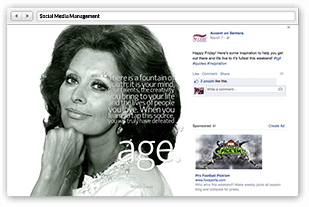 Brand Management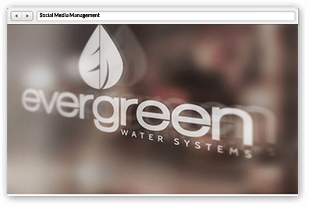 Mobile and Tablet Responsive Design
Creative Copywriting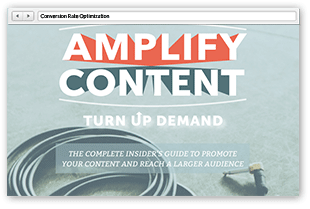 Responsive Design
Noxster is a Los Angeles SEO and Web Design firm that uses core data to create a tangible work flow for all of your web design project. We analyze your current analytics to create a responsive web design that is perfect for all tablets, phones, and computers. Responsive design means that your website will scale to the size of the screen that you are using. Integrate that with our SEO services and you will find that Noxster is the perfect match for your web design and SEO needs. 90% of our web design services stem from our SEO clientele who is looking to improve the user interface, brand Identity, and conversion of customers.
CREATIVE
WRITING
Management
Noxster integrates creative writing into every SEO Campaign. Our SEO Services includes a copywriter to make sure that we communicate your brand message for both the robot and the end user. Creative copywriting services include Press Releases, content curation, content distribution, social media post, info graphics, videos, blogs, and landing page optimization. Our in house copywriters have experience in all major vertices.
PAY PER
CLICK
Our Pay Per Click Management and Media Buying Department has managed over 9 million dollars worth of revenue over the last 5 years. We have been successful performing free pay per click audits to help you manage your spend better. Typical media buying services include media buying on all major search engines, social media platforms, and re marketing campaigns.
Logo Design
Your Brand is your core message. With Noxster part of our core value proposition is increasing your brand awareness. With that is having a compelling brand, message, and logo. Having a strong foundation such as a Logo helps with us curating new marketing material. We work with all size companies. Call us if you are looking to rebrand, starting a new company, or simply looking to modernize your current logo.
SEO Company Los Angeles
NoxsterSEO Located in beautiful Los Angeles. Our SEO Services specialize in offering seo, web development, creative content, media buying, social media, SEM Management and other SEO services. We embrace and work with business of all sizes, helping companies implement search engine optimization (SEO) and creating a profitable online marketing strategy. Contact us today for a custom quote for your online marketing project.
Contact Us
Address: 8432 Steller Dr Culver City CA 90232 (map)
Tel: 888-507-4944
Email: info@noxsterseocompany.com
SEO Services
SEO Company Los Angeles
Social Media Optimization
Smart Web Design
Pay Per Click Management
Internet Marketing and SEO for
Politicians and Political Campaigns
Graphic Design Services
Local Search Optimization
Conversion Rate Optimization
SEO Copywriting
App Creation
Mobile Website Creation
Video Optimization