SEO Company
Welcome to Noxster. An SEO Los Angeles company that has been established for well over 5 years, with over 15 employees specializing and ranking companies in Los Angeles. Our Los Angeles SEO services have generated over 9 million dollars of revenue and counting. Starting out of a garage and growing year after year, Noxster has established itself as a premium SEO Company.
Our Modern 2.0 SEO strategies are much more comprehensive than your traditional SEO tactics that have been successful over the last couple of years. Finding a reputable Los Angeles SEO Company isn't easy. According to Google there are over 3 million competing SEO service providers within the Los Angeles area. Very few companies understand what to look for when deciding which SEO Company to choose. Metrics like time on site, bounce rate, and the overall design, are all key indicators for ranking on Google. Writing a long winded doctoral thesis is outdated and strategic content placement around image centric opportunities are in.
BEST SEO SERVICES LOS ANGELES
SEO Companies in Los Angeles are struggling to provide a reason why companies are dropping due to the Google updates. Due to the Google Penguin and Panda update, it is more complicated than ever to find a search engine optimization firm who are proven in online marketing results. At Noxster, our SEO Services have adapted to current search engine algorithms over the last year and half.
Linking strategies and content development strategies have changed. Duplicate content is hurting websites, spammy link building is being caught, and unnatural SEO techniques no longer work. At Noxster, we haven't had one client penalized or banned due to our hands on search engine optimization approach and strategy. There are hundreds of companies in Los Angeles to choose from, and we understand that; we also understand it's difficult choosing the appropriate SEO company to market the life of your business. It can be cumbersome to distinguish between value and price-point, but you should never let your price-point dictate value, and the latter is of our traits. You're probably searching for numerous SEO companies who are promising you the world for the cheapest prices. Statistically, Los Angeles is the most difficult city in the US to rank for the key term "SEO".
Pay Per Click and Media Buying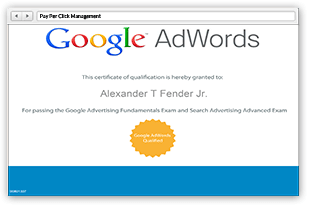 Web Development and Web Design Services
Social Media Management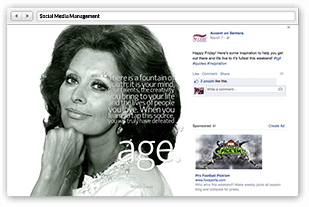 Brand Management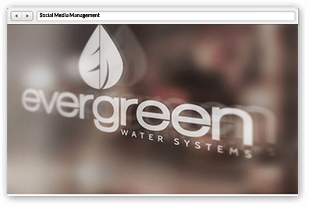 Mobile and Tablet Responsive Design
Creative Copywriting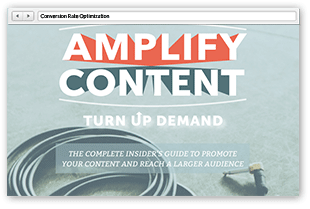 Responsive Design
Noxster is a Los Angeles SEO and Web Design firm that uses core data to create a tangible work flow for all of your web design project. We analyze your current analytics to create a responsive web design that is perfect for all tablets, phones, and computers. Responsive design means that your website will scale to the size of the screen that you are using. Integrate that with our SEO services and you will find that Noxster is the perfect match for your web design and SEO needs. 90% of our web design services stem from our SEO clientele who is looking to improve the user interface, brand Identity, and conversion of customers.
CREATIVE
WRITING
Management
Noxster integrates creative writing into every SEO Campaign. Our SEO Services includes a copywriter to make sure that we communicate your brand message for both the robot and the end user. Creative copywriting services include Press Releases, content curation, content distribution, social media post, info graphics, videos, blogs, and landing page optimization. Our in house copywriters have experience in all major vertices.
PAY PER
CLICK
Our Pay Per Click Management and Media Buying Department has managed over 9 million dollars worth of revenue over the last 5 years. We have been successful performing free pay per click audits to help you manage your spend better. Typical media buying services include media buying on all major search engines, social media platforms, and re marketing campaigns.
Logo Design
Your Brand is your core message. With Noxster part of our core value proposition is increasing your brand awareness. With that is having a compelling brand, message, and logo. Having a strong foundation such as a Logo helps with us curating new marketing material. We work with all size companies. Call us if you are looking to rebrand, starting a new company, or simply looking to modernize your current logo.
Noxster SEO Company
Located in beautiful Los Angeles. Our SEO advisors specialize in offering SEO Services, SEM Management and SEO consulting. We embrace and work with business of all sizes, helping companies implement search engine optimization (SEO) and creating a profitable online marketing strategy. Our SEO advisors ensure that each unique strategy will take your business to the next level.
Contact Us
Address: 8432 Steller Dr Culver City CA 90232 (map)
Tel: 888-507-4944
Email: info@noxsterseocompany.com
SEO Services
SEO Company Los Angeles
Social Media Optimization
Smart Web Design
Pay Per Click Management
Internet Marketing and SEO for
Politicians and Political Campaigns
Graphic Design Services
Local Search Optimization
Conversion Rate Optimization
SEO Copywriting
App Creation
Mobile Website Creation
Video Optimization