SEO Company
SEO Los Angeles by Noxster, is a premium SEO Company service provider that has spent the last seven years elevating companies on the 1st page of Google and managing their online presence. Our SEO firm handles 50 clients on an ongoing basis and has an extensive team of 15 employees. As one of the few woman-owned Los Angeles SEO Companies, a majority of our employees represent a diverse group of marketing personal that help you get your website online and optimized. NoxsterSEO has placed it's Los Angeles SEO Company in the heart of Culver City, ten mins outside the LAX airport. Our search engine optimization company has managed 10 million dollars in revenue through PPC, curated thousands of pieces of lifestyle marketing pieces of content monthly, create a visual image, video's, and count the total impression of our content distribution program (also known as link building). Not only an SEO service provider but Noxster also does web design and development. Our high-end web design will only help with your search engine marketing. With social integration on Facebook, Twitter, Instagram, and graphic communication channels, we uniquely get your website to be found in all cyber platforms. What makes us the best SEO Los Angeles, is the fact that our end of the month reports, show you the approved content, blogs, landing pages, onsite optimization, social post, and content placed on the web. A majority of our clients view NoxsterSEO as an SEO Consultant, not just an SEO Los Angeles.
Noxster LLC is a woman-owned SEO agency that has been in business for over six years and has been awarded and ranked as a top 10 SEO Company by 10BestSEO, Splash Magazine, and Google exclusively. Noxster, a SEO Company Los Angeles, is one of the longest standing minority-owned SEO marketing companies and SEO service providers in Los Angeles. We do not have a virtual office; we have an office in the heart of Los Angeles, and we encourage for all of our clients to come into our Los Angeles, California office for team huddles.
Rated a Top 10 Los Angeles SEO Company 
Google has identified us as a top SEO Company in Los Angeles, just Google it. But other SEO ranking websites like 10BestSEO's, Splash Magazine, Social Media Today, and other publications have unbiasedly rated us hands down the best SEO, Los Angeles. So what makes us a great search engine optimization service provider in Los Angeles? Happy Clients! Outside of our rankings, check our reviews. Yelp rated NoxsterSEO a five-star company, Google reviews ratings over 4.5 stars, and Facebook with a five-star ranking. When you read our positive reviews, see NoxsterSEO rankings, talk to us on the phone, your company won't hesitate to choose Noxster as your SEO Firm. Each search engine optimization campaign for businesses in Los Angeles is unique. Which means that we a set list of retainers to fit your companies size, needs, and a number hours dedicated to each campaign. Our SEO services include unique and creative content. We place that relevant content sites, and we do not link build, we build high authority content which we generate a view count. At the end of each month, we tally up the view counts of all our "links" to count which content got the most impressions. When you call our SEO Company, you will see tangible strategies, creative work, and results relevant to your industry. Not to mention we only work with two clients per industry.
All of our SEO Company Los Angeles campaigns include weekly team huddles, social media post, original graphics, infographics, videos, onsite optimization, programming, and creative writing. All that with everyone in our Los Angeles SEO office. So you don't have to play phone tag with freelancers, offshore companies, or a breakdown in the communication process. We provide end of the month reports and also debriefs to educate our clients on the SEO process. SEO consulting and managing is too included in our search engine optimization Los Angeles campaigns.
More than an SEO Services, we offer Consulting.
A lot of companies, especially corporate companies, smaller firms, or even medium size businesses are looking for SEO Consulting services. One of the many benefits of being an SEO Company of 15, we offer search engine optimization consulting services at an hourly rate. Google finds this very attractive for updates, content development, or even working with SEO Companies when redesigning your website. NoxsterSEO will cooperate with your hands on through team huddles, or over webinars.

Our SEO Company consults with companies not only in Los Angeles, CA but globally. We give strategic SEO plans to enterprises of all sizes. When you think of "SEO Services" you have to keep in mind that search engine optimization is constantly evolving, so our team of SEO Consultants will work with social media integration, media buying, creative copywriting, content curation, and hashtag optimization. All of those are included in our Los Angeles SEO Company services because all those elements influence a ranking.
Woman Owned and Operated SEO Services.
Another perk of choosing Noxster for your Los Angeles SEO Company, is the fact that we are minority owned. As a woman owned and operated search engine optimization provider, we are able to leverage our expertise with a unique diverse workforce culture. This helps our clients have creative work that has multiple ideas, different perspectives, and a unique combination of education and creativity. It's a perfect blend that started from the top and has trickled down.
Another point of separation between NoxsterSEO and our search engine optimization competitors is the fact that we are ranked as a top SEO Service provider by 10BestSEO for one year in a row going back to 2015.  NoxsterSEO has unbiasedly remained ranked the best SEO Marketing firm that helps clients generate higher rankings on Google, Yahoo, and Bing. Our SEO services are all organic, which means our team produces unique content for onsite, offsite, content distribution strategies, as well as aligning your firm with an information marketing strategy.  In Los Angeles outranking our local competition. When hiring our SEO company you will get social media integration, creating copywriting placed strategically in the proper hierarchy of your website (blogging, landing pages, rewrites), onsite optimization, content distribution, infographics, video's, and a cumulative view count of the impression rate derived from our referral content placement. Our SEO consulting service stems from a data-driven approach, which includes weekly team huddles with your project management team. With five dedicated Los Angeles SEO professionals on your account, we can review the three reports given to you face to face, through a webinar, or on a conference call. Making it a 100% transparent SEO Consulting service unlike other SEO Companies in Los Angeles. Every SEO tactic is manually created, implemented and APPROVED by our clients. Our creative approach will allow you to utilize the marketing material outside of just our SEO services.
SEM and Pay Per Click Management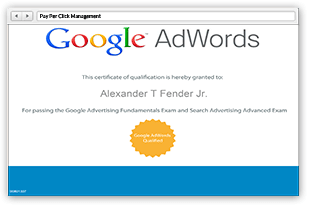 Web Development and Web Design Services
Social Media Marketing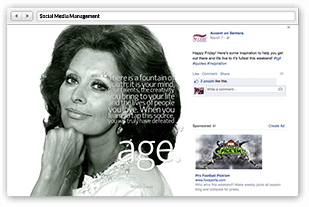 Brand Identity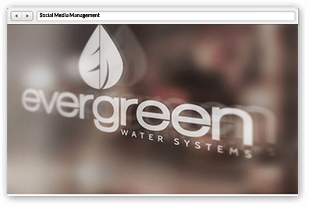 Responsive Web Design for Smart Phones and Tablets
SEO Copywriting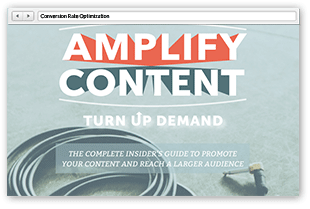 Responsive Design
Noxster is a Los Angeles SEO and Web Design firm that uses core data to create a tangible work flow for all of your web design project. We analyze your current analytics to create a responsive web design that is perfect for all tablets, phones, and computers. Responsive design means that your website will scale to the size of the screen that you are using. Integrate that with our SEO services and you will find that Noxster is the perfect match for your web design and SEO needs. 90% of our web design services stem from our SEO clientele who is looking to improve the user interface, brand Identity, and conversion of customers.
seo
copywriting
Lifestyle Marketing
Noxster integrates SEO copywriting into every Los Angeles SEO marketing campaign. Our copywriting team will write 100's of pieces of content a day to fulfill our SEO services. We make sure every copywriter is in HOUSE. You will not be working with freelance copywriters with your local SEO Company.  Our SEO marketing services includes a copywriter to make sure that we communicate your brand message for both the robot and the end user. Creative copywriting services include Press Releases, content curation, content distribution, social media post, info graphics, videos, blogs, and landing page optimization. Our in house copywriters have experience in all major vertices.
PAY PER
CLICK
Our Pay Per Click Management and Media Buying Department has managed over 9 million dollars worth of revenue over the last 5 years. We have been successful performing free pay per click audits to help you manage your spend better. Typical media buying services include media buying on all major search engines, social media platforms, and re marketing campaigns.
Logo Design
Your Brand is your core message. With Noxster part of our core value proposition is increasing your brand awareness. With that is having a compelling brand, message, and logo. Having a strong foundation such as a Logo helps with us curating new marketing material. We work with all size companies. Call us if you are looking to rebrand, starting a new company, or simply looking to modernize your current logo.
SEO Company Los Angeles
NoxsterSEO Located in beautiful Los Angeles. Our SEO Services specialize in offering seo, web development, creative content, media buying, social media, SEM Management and other SEO services. We embrace and work with business of all sizes, helping companies implement search engine optimization (SEO) and creating a profitable online marketing strategy. Contact us today for a custom quote for your online marketing project.
Contact Us
Address: 8432 Steller Dr Culver City CA 90232 (map)
Tel: 888-507-4944
Email: info@noxsterseocompany.com
SEO Services
SEO Company Los Angeles
Social Media Optimization
Smart Web Design
Pay Per Click Management
Internet Marketing and SEO for
Politicians and Political Campaigns
Graphic Design Services
Local Search Optimization
Conversion Rate Optimization
SEO Copywriting
App Creation
Mobile Website Creation
Video Optimization