Throwing up landing pages aren't the best way to go for your company. The internal page is just as valuable as your homepage, but designers tend to ignore these pages within the design phase.  So what elements of an internal page should you look for to determine a better design and layout? You're your traffic is coming from these web pages it's important to continually improve them. Essentially, there are 3 important factors which should be kept in mind, viz.: –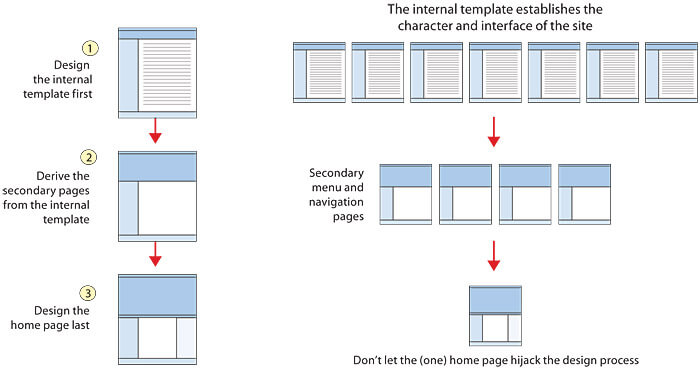 1. Design and Layout.
Identify the page's performance in terms of its design and layout. It can be done in the form of:
Call to action, graphics, images, text, and placement.
Look and feel
colors, branding, etc.
2. Multivariate Tests
In addition to running A/B tests, multivariate tests help you check the performance of different elements of a particular landing page against each other. For example: – titles, sub titles, etc.
3. Further Testing
Continue with A/B testing until you know that all the elements are perfectly in sync with the defined layout and structure of your website. For example: – font size and type of the text put on the website, color of the text on the form submission, etc.
Take a look at your analytic to determine which web pages have the highest bounce rate, time on site, as well as other key indicating factors. If your conversion rate is low for the specific landing page which you have rankings for, then it's time to address the deficiency. Conversion rate of your website depends a lot on the success of the landing pages. Proper testing can help you chuck away any flaw which might become the biggest hurdle in your profit growth.