Chris Toomey – CEO & Director of Business Development
Motivated. Data Driven. Passionate.
As the founder of Noxster, Chris is responsible for account networking and implementing innovative, online strategies for our clients. He followed in his mother's footsteps and has been in the online advertising industry for over 6 years. Chris has collaborated with over 100 companies and is skilled in tailoring individual business development models for each client.
Chris received his degree in Business from Indiana University Bloomington, where he also double minored in Public Finance and Human Resource Management. With Noxster, he's applied his drive, online know-how, and management skills to cultivating a creative team that uses the latest technology to design custom websites and get each of our clients top SEO rankings.
In his free time, Chris enjoys spending time with friends and family, rooting for the Indiana Hoosiers as well as the Lakers, and taking his dog Ripper on walks.
Lana Goldenberg –  Project Manager
Dedicated. Experienced. Producer. 
As a Project Manager, Lana is committed to seeing our clients succeed. She enjoys seeing each SEO and web development project through to completion. As a digital marketing and SEO Project Manager, Lana supervises a team of Copywriters and creative professionals. She is dedicated to helping our unique clients achieve greater visibility and rankings on popular search engines.
As a seasoned digital marketing professional, Lana is known for her focus on our clients' business goals and technology. She ensures that a solid marketing strategy is implemented in areas such as SEO, SEM, Copywriting, Web Development, and Social Media Management.
In her free time, Lana enjoys experimenting in the culinary arts and spending time with her husband and their 2 children.
Stephanie Scott – Director of Public Relations
Intuitive. Creative. Strategic.

As Director of Public Relations, Stephanie has more than a decade of experience as a television and print journalist and five years experience in internet marketing and public relations. Her formal education is in journalism and creative writing and she utilizes her creative skills, vast media knowledge and her project management background to construct solid public relations strategies and engaging media campaigns. Stephanie has worked with companies of all sizes and industries, from Fortune 500 firms to small fashion boutiques. She believes that to launch a successful marketing campaign, every business must find their voice, and she is passionate about helping them find it. Stephanie is very social centric and will most likely be working on your project developing a social strategy, PR opportunities, and developing your content strategy to position you better within your industry.
In her free time, Stephanie enjoys fitness, fashion, marketing, creative writing, reading, wildlife, her husband and daughter, Olive.
Carolyn Molina –  Senior Copywriter
Content Creator. Collaborator. 
As a Copywriter for Noxster, Carolyn produces web copy for each of our client's websites, landing pages, blog posts, SEO pages, and social media profiles. She writes, edits, and proofreads original digital content that is customized for each of our individual client.
In 2011, Carolyn received her Master's degree in English Language and Literature from Our Lady of the Lake University in San Antonio, Texas. She has worked as a Copywriter for several years, in various industries. Along with the rest of the Noxster team, she researches market trends and develops new concepts to collaborate in a deadline driven environment.
In her free time she enjoys reading fiction, listening to podcasts, hiking, and rooting for the Los Angeles Dodgers.
Vivek Saed –  Director of Programming
Coding. Programming.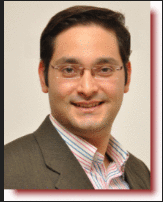 Vivek has been with the company since our inception and in the digital space since  2000 when the internet really started taking shape. His role in the company has continuously evolved. Starting off as assistant programmer and intern to managing all clients expectations and speaking code. Vivek is now responsible running our team of programmers and overseeing every project.  Over the years Vivek has worked on key Accounts such as Hyundai, HBO, ABN AMRO, Tata Sky, United Nations, NEC etc.
As the director of programming he is currently involved in aligning with key partner projects and working closely to scale up delivery capacity and capabilities of the company.
His specialties include Creative conceptualization, Technical feasibility and Execution of the entire life cycle of ones Digital Strategy. Online Business Planning and Digital Marketing Consulting and facilitating Implementation. Project Management and Internal Operations Management. Coding and programming in universal code. Strategic, Creative and Technical Recruitment.