When operating a company there are tons of different ways to spend your money on marketing.  According to a new study in 2012 the best form of marketing online is through search engine optimization. There are so many different online marketing techniques you can use to help drive your business online: Social Media, Pay Per Click, SEO, Online PR, Affiliate Marketing, Email marketing, and redesign or web site development.
For business owners it's very easy to get lost within these options and struggle to implement a strategy or vision. With so many options marketing directors, owners, and small business owners without any real marketing experience struggle to understand what avenue is the best to invest time and resources. With every company there is going to be trial and error, but it is usually best to ask for help. By analyzing your resources and asking companies and marketing gurus who already spend money on advertising; you will be able to understand the most profitable way to generate a ROI through marketing.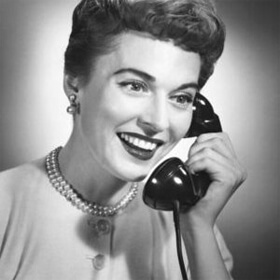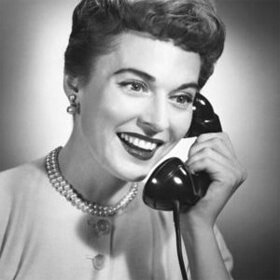 Like Superman, Search Engine land thankfully came to everyone's rescue to conduct a study to outline the best way to market your company online. In the study of 500 U.S marketers, 65% of who self-report as business to business marketers Search Engine Land provided the following information:
"In 2012, 59% of business to business marketers and 49% of business to consumers marketers credit SEO with having the biggest impact on lead generation—in both cases, those numbers are significantly higher than both PPC and Social Media."
The study further revealed that in business to business 25% felt PPC was the most important and business to consumer 26% felt PPC was the most important. ­Pretty interesting stuff considering social media is all the rage these days. Social media came in at a close 3rd getting 25% of the votes, just behind the 26% vote for PPC.
So what does the Study Reveal?
The study shows that as of 2012 the most effective way to market your business is through SEO. Many companies have sworn off SEO because they have not had the right SEO Company. Choosing one bad apple doesn't mean that your company cannot benefit from search engine optimization. If 500 professional marketers are confident in SEO as a B2b and B2C lead generation source than PPC and social media you should consider re-evaluating your marketing plan if it doesn't encompass SEO.
The truth is that PPC works great for some and has been a goose egg for others. When it comes to online marketing it comes down to the right mix for your company. Every company has a different risk tolerance that is the X factor. Finding out what you can budget for each without jeopardizing your business is the best way to fact find what works for you. The more diversified your online marketing approach can be the more opportunity you gain to generate a lead.
So Why SEO vs. PPC and Social Media?
SEO is Worth the Wait
The reality is that SEO is purchasing a house vs. renting one (PPC). SEO takes time 4-6 months sometimes a year depending on the keywords you are working on. However once you paid your dues you start reaping the rewards. Once you are ranked leads will start to come in due to the hard work you put in and the cost per lead goes drastically down.
PPC Cost an Arm and 2 Legs
Pay Per Click is expensive and the price can go up, not to mention how competitive it is. Getting into a bidding war with your competition could be a ruthless cycle. It's hard to watch thousands of dollars being spent each month and not own a position. Mentally it wears a marketer down. However it's like we always say, if you are making a profit from PPC, carry on.
Social Media drives Anxiety
No one knows yet if Social Media drives business or how to properly track it. Social media if done right isn't the cheapest thing in the world either, with any assurance that it will drive one sale. It is very tough to properly measure or truly understand the impact it has on your bottom line. At least with pay per click you either understand that it works or it doesn't. However social media has shown to positively affect search engine optimization, however with the wrong implementation it can all possibly go to waste.
SEO Simply Converts
SEO has historically speaking has a better conversion rate than the other two lead generation systems. A majority of the industry, not all, appreciate the natural rankings over paid when selecting a product or looking for information. SEO has simply shown to generate a high ROI on spend.
2012 and Beyond
It was pretty clear that SEO is still the heavy favorite to market your business. It just goes to show that SEO is not indeed dead; it is actually still very much alive. Choose the right SEO company with the correct plan, not the cheapest price, and you will be able to put your company is position to reap the benefits online. SEO is the king of online marketing and even with all these new fancy social media websites coming out; it has yet to be dethroned.