Lots of SEO Companies have different website suggestion on how to properly optimize your website. Website optimization is a compact pack of several things such as: – relevant keywords, effective call to actions, better user experience, informative content, etc. Instead of using automated too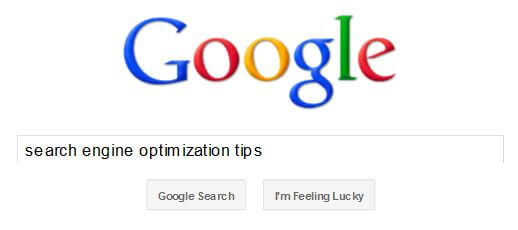 ls to suggest the keywords, SEO experts usually dig deep to understand their clients' business and assess their requirements. In that a good SEO expert should also do manual research to select the right set of keywords for all their clients.
With the Google Hummingbird updates you run the risk over optimization of keywords, information, and content. Excessive use of keywords on a single web page, to many of the same landing pages, and abusive titles, leads to over optimization. This doesn't mean that you should have specific pages for specific keywords but there is more of a elegant approach or "organic" approach when developing content.
Here is what you should do To Optimize your Website
Know what you want
Know what you are trying to accomplish.  Build out your content around what DNA is searching. Brief them about your business, products/ services, local services,  how your services beats competitors, target market, etc. You and your SEO Company should sit together, share a cup of coffee and initiate a brainstorming session. Once you've done this, the next important step is to ponder upon the design, user experience, social media strategy (if any), mobile optimization plan (if any) and much more.
Selection of words
Choice of words depends on your approach. So if you want to drive your users to take some action, use words like: – buy, order, find more, read more, learn more, etc. Similarly if you want to promote a limited offer/s, you may use words like: – free, now, today, don't wait, etc.
Emotional instinct
Humans are emotional in nature, hence all your marketing efforts should focus on impressing your users or target audience. It will not help you get more clicks but it will also urge the search engines crawlers to index your website well. Right from your website layout, design, structure, color theme, to placement of the text and graphics, everything makes a difference in hitting the emotional side of the "Searcher".