Do I need a Mobile Site?
The answer is yes. Right now there are over 240 million mobile browsers online verses 200 million pc browsers.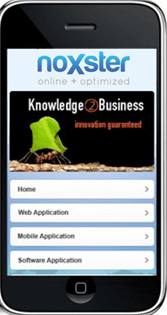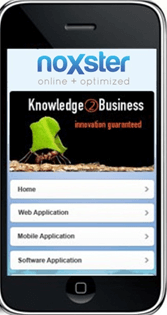 When you open up a mobile website through Safari on your iPhone or any internet browser that you use on a smart phone- you will see that your website does not portray in the same lite as it is supposed to.
It probably looks a little disfigured and blurry at first glance. That is because the browser actually disfigures your website, which doesn't allow you to see the central flash or the fancy script that makes your website look modern.
You Mobile Site is Displaying:  
Jumbled Content Blocks with no flow of content.
Blank spaces.
Broken Images
Dropdown menus not opening out
Slow in Speed.
This is because your website is not designed for a mobile screen, since it is much smaller. Since you are trying to cram to much information into such a small screen that is usually viewed in a 12 inch monitor- the screen shows complete chaos.
Building a mobile website allows for your website to be custom built for a Mobile Phone Screen. When you build a mobile site it will actually fit and work for over 5000+ phone variations. This allows your company to have the competitive advantage to be mobile and optimized. Here are some mobile site advantages:
Each Mobile Website is made to fit into a mobile screen. It will compatible for all browsers.
Your website will be user friendly and functional on all mobile smart phones.
Have you mobile call to actions, so you don't lose business through search.
All images, content, and designs will be legible. You won't have to zoom in or zoom out to navigate.
Quicker Load time.
Interesting Mobile Website Facts
| Mobile Industry Statistics | Source |
| --- | --- |
|  eMarketers estimates that there will be 115.8 million smartphone users in the US by 2012. | eMarketer, 2012 |
|  66% of US smartphone owners use their phont to aid in shopping. | Shapiro and Associates, 2012 |
|  62% of shoppers search for deals digitally, for 1/2 of their shopping trips | GMA/Booz & Company Shopper Survey |
|  Phone owners who have used 2D barcodes in the past 3 months increased from 1% in 2010 to 5% in 2011 and reached 15% among smartphone users | Forrester, 2011 |
Noxster SEO Company will help with the transition of getting your website to be compatible with mobile phones. We offer mobile optimized web designed and mobile app development.  We also offer print solutions to drive customers straight to your phones application or mobile web devise.
As you can see from the stats above mobile marketing is growing at very high rate. People are looking for businesses on their mobile devise, tablets, and mobile computers.
Other Remarkable Facts:
Mobile Perks
24 hr access to devise
Local Placement
Less Competition
Less Spam- More Call to Actions
Hassel Free Service:
At Noxster SEO Company we will make sure the transition to mobile is as seamless as possible. The design for your mobile app with is user friendly, fast, and efficient. We will make sure that your mobile brand fits your brick and mortar identity.
The best part, you can connect your Google Analytics to your mobile website to track all the same data that you can from your website.