It's only two months into 2017 and Noxster has already been ranked as a Top Local Agency in 2017 by Upcity. Along with our top rankings on the 1st page for hundreds of keywords, Noxster continues to rack up third party reviews and testimonials alike. Noxster has received another prestigious review and testimonial. As you may know, NoxsterSEO has been providing high-quality SEO, SEM, Social Media, Media Buying, and Web Development marketing services to clients just like you in Los Angeles, CA since 2010. However, today we're excited to celebrate our designation as a Top Local SEO Agency in Los Angeles by UpCity!
Why was NoxsterSEO Reviewed as a Top Local Agency in 2017?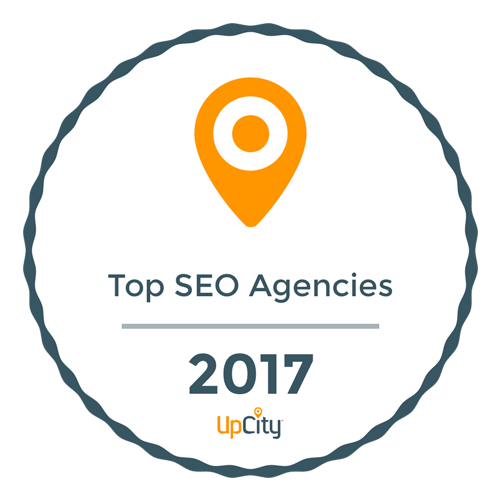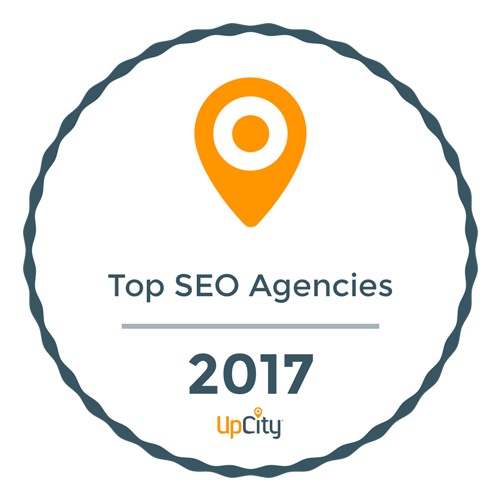 There are 100's of SEO Companies for Upcity to consider when independently critiquing SEO Firms, Web Design Agencies, Digital Agencies, and Internet Marketing Companies. Upcity randomly called Noxster for an SEO audit, webinar, and overlay of company services. Among client interfacing, Upcity also ranks a company based on its own SEO Rankings, Client Case Studies, Positive Local Reviews, and how well of an SEO Strategy the company has integrated on their website. After doing their due diligence, you will see Noxster considered as the best company in Los Angeles.
UpCity's Top Local Agency marketplace is a resource designed to connect small and medium sized local businesses with high-quality digital marketing service providers in their local area, allowing business owners to get the services they need quickly, from a service provider they can trust. The UpCity team independently reviews agencies across North America to determine the best service providers in each local market, ensuring that no matter where you are, great digital marketing services are never more than a click away.
Find our UpCity Ranking, Review, and More Testimonials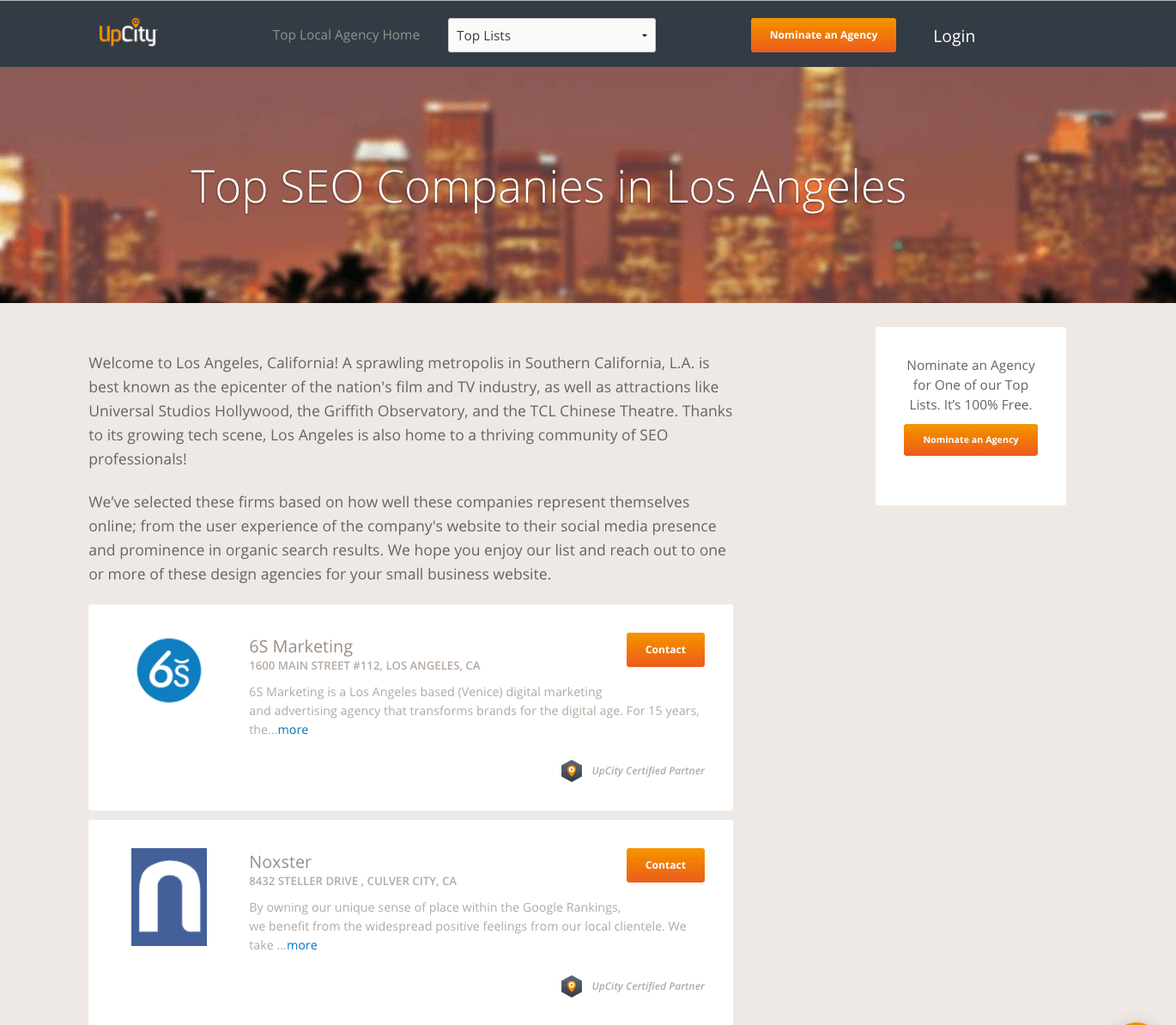 To check out our profile and discover the UpCity Top Local Agency list for yourself, follow this link.
UpCity provides a comprehensive local inbound marketing review platform to help connect consumers with professional digital marketing agencies for SEO, local SEO, and social marketing services. The UpCity platform is a unique site directory that has unbiasedly ranked NoxsterSEO without bias or trepidation.
UpCity, a venture capital-backed business based in Chicago, was founded in 2009. For more positive reviews, case studies, and client testimonials give us a call today.