When you are optimizing a website every little change you make can potentially result in either over or under optimization of a website. While you make a relatively small change to your website it could drastically affect how you rank online. When you are dealing with keyword silo's, keyword density, page titles, and onsite optimization, something as simple as changing a keyword in a h1 tag to match the content better on a specific landing page can impact a SERP ranking.
We have made a couple of changes to our own website to demonstrate the significance in a minor change. We have 3 studies we want to share with you that have positively affected either our own website or our clients. It is to be noted that in all three examples we have re-established or improved the rankings then better than before.
Case Study One: Noxster's website
Strategy: Removing Blogs/ Content on a website that has previously been stumbled, liked or shared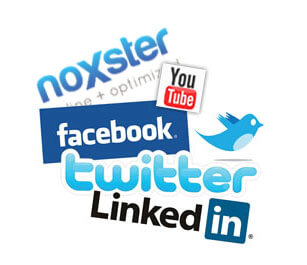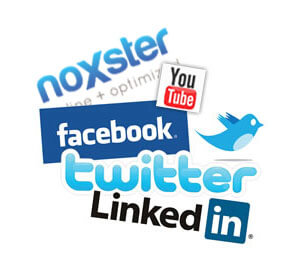 Five months ago we decided to remove a couple of blogs that were very generic relating to general news. These blogs were either related to changes in the online community or technology related. These blogs were quoting various new platforms who released the information and which we appropriately quoted within our blog. Our strategy at the time was simple, take the news, add our input towards the situation, add it to our blog, and submit them to various social platforms. After 24 hours of sharing the blogs, they all generated roughly 50+ people to stumble upon them, like them, tweet them, or + 1 them.  At the time we were ranking #13 in the world for the keyword "SEO Company". Since the blog had very little to do with our company, the concept of SEO or that keyword we figured there would be no harm in taking them down.
Result:  For the first time ever, we were wrong. Within 48 hours we were ranking #113 on Google for SEO Company and dipped for a couple other keywords. We immediately launched those blogs under the same URL title and structure. Within 3 more business days we successfully recovered back to #13. As of today we are sitting strong at the #6-8 position for the 2nd biggest keyword in our industry.
Moral of the story, don't take down content that people liked, shared, or generated you positive traffic.
Case Study 2: Client A
Strategy: Redesign the Website and installing a content management system.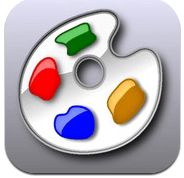 We have had a client for over a year that once started working on 15 keywords and a year later we had them ranked for over 100 regional related key phrases dominating there industry. As we successfully ranked them all over the west coast we decided to approach the 2 biggest keywords in their industry. Being stagnant in the 14th position for over 3 months of work we suggested we redesign the website and modernize it.
Result: After switching the website over to wordpress and out of a static depreciated  HTML site we sky rocketed to the #2 position for the national level keyword. We also have a blog, social media integration, and user ability functions that that the client never had.
Moral of the story, keep your site up to date with the latest trends and technologies.
Case Study 3: Client B
Strategy: Content Creation, Keyword Silo's and updated Site Structure
Client B had a poorly designed website, very little content. Any content they did have belonged on different pages.  The good news for Client B was that they were getting away with it for a long time; the bad news is Google changed their algorithm. The results were a drastic drop in rankings for a majority of the keywords that they were once ranking for. After further analysis we not only restructured his URL's, re-coded his entire site properly, created fresh and unique content,  created keyword silo's, updated the existing photos to new ones, created a new flow for their website, and made sure that there was a universal theme throughout.  
Result: Within 2 weeks he was back on track and showed a jump in 40-50 positions for the same keywords that he fell for.
Moral of the story, the quality of your website and content placed on it matters. Having a poorly structured website and only one variation of a keyword restricts your placement online.
That's all Folks:
So there you have it. Every change we made had nothing to do with link building which is what most SEO companies would have suggested to generate a higher SERP. Onsite optimization and proper content placement makes a world of difference in your rankings online. When those two entities are correct, then and only then a proper link building strategy can make the difference in a SEO ranking. A quality link building campaign based around social integrated sharing is the best way for your company to be shared, go viral, and take that great content you spent either time or money creating to be effective.