If you aren't providing information on your website that your audience is searching for, then all your optimization and marketing spend will simply go to waste. Keyword research is the back bone and essence of putting together the correct SEO Strategy for your SEO campaign.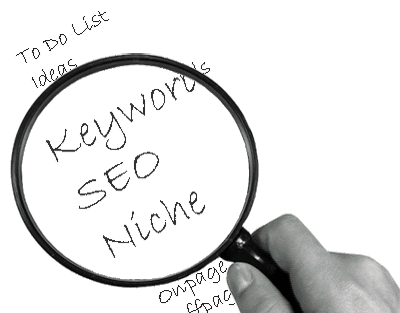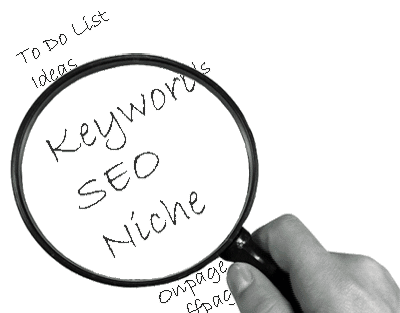 It is the right proportion and correct combination of a number of elements like: – aesthetically strong website, smooth navigation structure, eye appealing web pages and an exciting user experience. Synchronizing each of these elements in the right proportion can help you have a well ranking website.  Just because your rank #1 for a keyword that generates no search volume, the value added from your
website is null. To ensure you generate a more profitable SEO campaign it is essential that you perform and include well researched keywords.
The bottom line is there is no such thing as a monopoly online anymore. It is impossible to rank for thousands of keywords in the 1st page 1st position, so you have to wisely determine what keywords are 1)searched for 2)Generate you the highest ROI 3) What keywords is worth investing in to get the first position online. Even major companies like Wal-Mart and Target don't rank #1 for every keyword they optimize for put you have to choose your niche to determine what keyword you want to be the authority figure for on the web. Here are some helpful suggestions to get your online marketing goals accomplished:


Food for the users
Don't understand the importance of responsive web design, check online. Want to know the popular eateries of your locality, search online. Forgot the meaning of the pet word used by your boss, look up it up on the web. And to search anything on the web, you need to type keywords to populate a result. The same process is followed by your audience. Your SEO strategy revolves around the type and kind of keyword/s you choose. It can become time consuming and a process but it will help you form a strong base for your online campaigns.
Building the right path
SEO experts will always advice you to pick both long and short tail keywords. Understanding that SEO is a step-by-step process, you first need to rank on the long tail keywords and then narrow down the key phrase. At Noxster we believe in a combination of keywords to accomplish a little bit of everything. However there are various factors are kept in mind like: – studying your Google Analytics report, investigating the performance of the set goals, etc.
Know your niche audience
Always keep in mind that you are going to search the keywords for your audience. Consider 5 W's and 1 H of journalism. That is to say-

Who- Know your audience in terms of their age, likes, dislikes, web search behavior, lifestyle, work background, etc.
What- This helps you understand what kind of products or services do they search for and purchase.
When- At what time are they active on the web- day, night, off season, peak season, etc.
Where- Find out the geographical location of your audience.
Why- Find a strong reason as to why the audience should use your product/service? How can it be beneficial for them?
How- Find out the best channels to reach your audience- PPC ads, sponsored ads, social networking websites, etc.
Choice done
Keywords selection can simply leave you puzzled. So the ideal way is to use reliable keywords search tools like: – Google Adwords Keyword Tool which gives you detailed information about the keywords. This may include- monthly local searches, location specific search, regular search pattern, favorable search time, etc.
Use the other weapons
Do some manual search. You may analyze instant search feature of Google. And then of course, competitor analysis is a must, in terms of their websites, marketing strategy and campaigns used.
Checking the health of your campaign on a regular basis helps you strengthen your campaign and increasing the number of keywords that you are cross pollinating for. Start with 10 and if you do your job right should positively increase the rankings for countless others. Call Today for a SEO Analysis of your website 888-507-4944.