Learn More About the Penguin 4.0 Algorithm Update
If your current SEO firm hasn't told you about the Penguin 4.0 update, then you must consult with Noxster SEO today! The Penguin 4.0 update is part of Google's core ranking algorithm.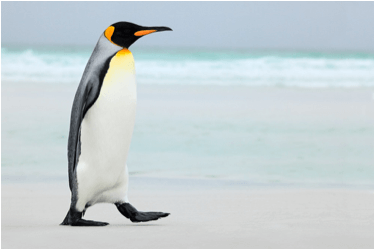 Did you know that Google's algorithms rely on over 200 select signals that make their search engine effective? These clues include specific words or phrases that can be found on websites. Penguin is one particular signal of their algorithm and was first launched in 2012. In late September of 2016, Google created the Penguin 4.0 algorithm update in all languages.
Finally, Penguin is in real-time. Penguin's data is refreshed in real time so all changes will be visible at a quicker rate. So, when Google crawls and indexes a specific page, your changes will be apparent at a faster rate than ever before. Additionally, Penguin is more granular than before as it devalues spam and adjusts rankings based on spam signals. Google references that it's important to note that Penguin is just one of over 200 clues that they use in order to determine rank.
The last update, Penguin 3.0, in 2013 affected less than 1% of searches in the United States and the United Kingdom- that translates to about 12 billion queries. Before Penguin, bad links were devalued and ordered to be replaced in order for companies to recover their search rankings. Bad links have the potential to become toxic, which in turn requires costly and time-consuming link audits and removals.
Penguin 4.0 Google Algorithm Update Info
Search engine algorithms can change in the blink of an eye. At Noxster SEO, we're not only focused on keeping our clients updated and ahead of the curve, our SEO firm takes pride in implementing new SEO strategies to assure that your rankings aren't drastically affected.
Noxster SEO can help your company by creating high quality, original content. If your business was penalized in the past, please schedule a consultation so that our team can help. It's also important to know that old websites hit by previous versions of the Penguin algorithm may experience negative consequences. Our goal is to ensure that your website has not been affected by the Penguin 4.0 algorithm update. To learn more about Noxster SEO and the Penguin 4.0 algorithm update, please call 888-507-4944 and visit our website.