SEO Services for Financial Management
A leading financial management firm came to Noxster expressing interest in SEO services for their financial management and career firm. Noxster SEO is a team of creative and data driven digital marketing consultants. Our SEO team provided the financial management company with a comprehensive SEO audit and strategic plan of action customized just for their brand and business. When we analyzed their company, as both a financial management source and career firm, we were able to put together a strategic plan to make sure that we could curate unique content specific to their audiences.
At Noxster SEO, our marketing strategy is simple, we define it by lifestyle. Our digital marketing consultants believe that lifestyle marketing is the best SEO strategy to get your content in front of the optimal user. Our digital marketing consultants made use of a range of services to manage the client's financial management and career firms, including:
● SEO Services
● Social Media Management and Optimization
● Pay Per Click Management
● Conversion Rate Optimization
● Web Design
● SEO Copywriting
● Graphic Design Services
● Press Release
SEO Services for Career Firms & More
For over 25 years, our client has been amongst the leading financial management and recruiting firms in the financial industry. They are dedicated to preparing hardworking and capable individuals on the advisor career path in Southern California for life-long careers as financial advisors. This financial management company benefits from original, keyword optimized landing pages every month. Landing Pages are fresh, original content that have been created for Google and help you rank for your optimized keywords. As a reminder, Landing Pages are in your sitemap but act as hidden "ghost pages" on your website and will not interfere with your user experience. We structure this keyword-saturated copy primarily for search engines and not to impact your site visitors.
Financial Advisor Employment in San Diego – Sample Landing Page
Our SEO for financial management and career firms also includes the production of original, keyword optimized "Offsite Content." Offsite Content is distributed onto third party websites and is used to generate inbound links to the client's website. It is meant to read as third-party content (not content generated by the company). While not visible on their website, this content benefits their website, as it creates inbound links from authority sites. In other words, Google recognizes that third parties are discussing the content and company, which is a positive signal for Google's eyes.
Every month, Noxster create targeted, SEO keyword-rich content on our client's behalf and distributes it onto third-party sites in converted videos, infographics, PDFs, and PowerPoint presentations. This is a proven strategy that we use for each of our clients. We always provide a report of every single piece of content in their End of Month report.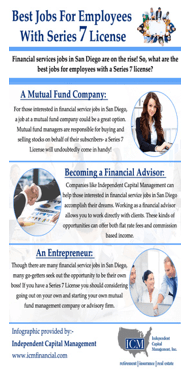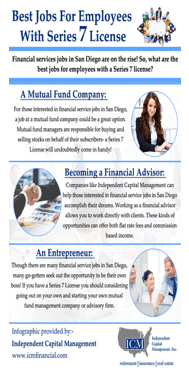 Offsite Content is turned into infographics (above), YouTube videos, PDFs, PowerPoint presentations and more.
Noxster also creates original, image-centric keyword optimized social media every month. This post, as well as many others, were quite successful and reached thousands and thousands of Facebook users: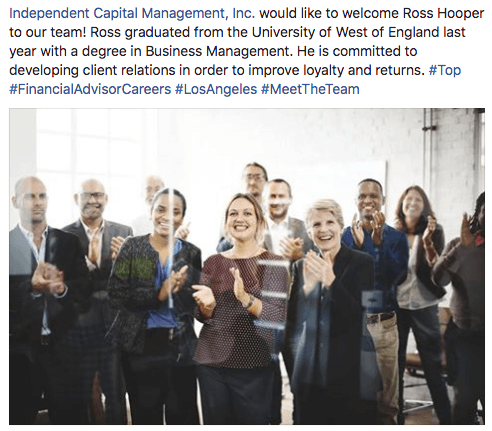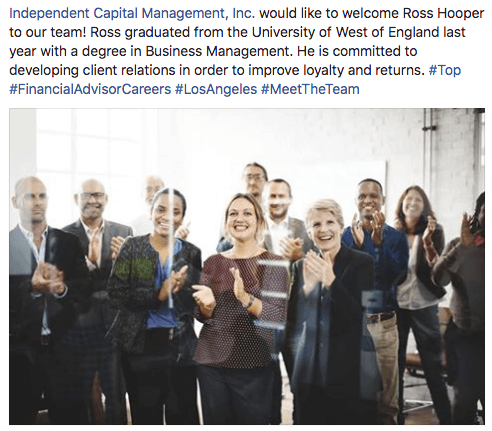 To learn more about Noxster SEO and our work with financial management and career firms, please visit http://noxsterseo.com or call 888-507-4944.