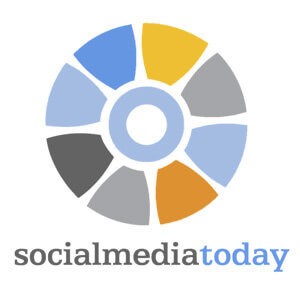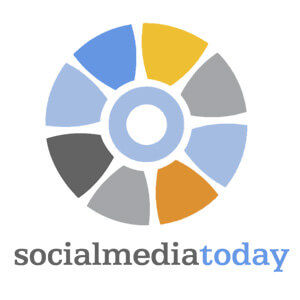 In case you missed it. Noxster was quoted once again in Social Media Today.  Social Media Today is an independent, online community for professional in PR, marketing, advertising, and SEO.  While we blogged the article in full, we figured we would also talk about gaining SEO credibility within the industry.  The article was written By Barry Feldman and was truly a great read. We had no control over him placing us within the article. In case you missed it you can read it here:
http://socialmediatoday.com/feldmancreative/547170/secret-using-best-keywords-search
Obviously the topic of conversation was Search Engine Optimization, Alexa Ranking, and the process of choosing the right SEO Keywords for your industry. It isn't always an easy process choosing keywords that will drive business to your company. Most SEO companies don't truly take the time to analyze an industry to correctly choose the proper keywords. They are rushing to get you off the phone to "close the deal" and worry about the keywords later. There is some truth that companies can over analyze the keyword process, but it is important to spend some time making the correct business decision.
Barry recognized Noxster for our professionalism and doing the due diligence that other seo companies claim they do. He turned to Noxster for SEO advice on how to go about choosing the "correct" keywords for his clients SEO Campaign.
Some companies promise some outrageous results such as: Top placement within 2 weeks, Optimizing over 100 keywords,


and delivering thousands of links a month. At Noxster we would rather turn away business then tarnish our own image. It is no secret that to become an elite Online Advertising Company you have to A) provide a great product B) be ethical and set proper expectations and C) provide great customer service.  We have never had a client get banned or black listed for any of the work we have done.
While rankings are great, and the first step to drive traffic, at Noxster it's about working with a team of professional minds that will provide an online solution to drive business. Whether it is social media solutions, video optimization, search engine optimization, copywriting, blogging or a printing campaign, we put together a successful online marketing strategy.
It is very tough to establish credibility within the SEO community. There are a ton of fly by night SEO individuals and companies out there that have ruined it for a lot of good companies.
MORE NOXSTER CREDIBILITY
To add to our accomplishments above Noxster was named "The Best SEO Company in Los Angeles" by Splash Magazine as well. You have probably seen other publications pick up stories about our service such as: 24-7.Com, PR.Com, and Media Post.  Maybe most important is that Google has indexed us as such:
Best SEO Company in Los Angeles
If that still isn't enough to prove we have search engine optimization credibility check out our Facebook Page, our following has reached 800 visitors this month. That is partly due because we provide real seo news through our blogs, tweets, and news outlets. This gives you the consumer, information to better your knowledge regarding Internet Advertising Solutions.
If you aren't using Noxster some things you should ask an SEO Company before you sign up with them include: references, ranking reports, testimonials, legitimate proposals and clients that you can personally call. If a company is only going to do one facet of SEO that is generally a red flag. You should have a strategy put into place that fixes your onsite programming, content analysis, and a linking building strategy. The SEO Company should also rank for some keywords within the seo industry.
The only thing more important than choosing the right keyword is choosing the right company. Give us a call at 888-507-4944 to get your free SEO analysis underway so we can help you establish your online position for your industry.