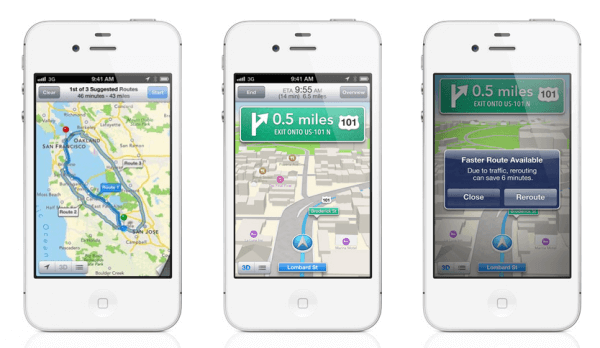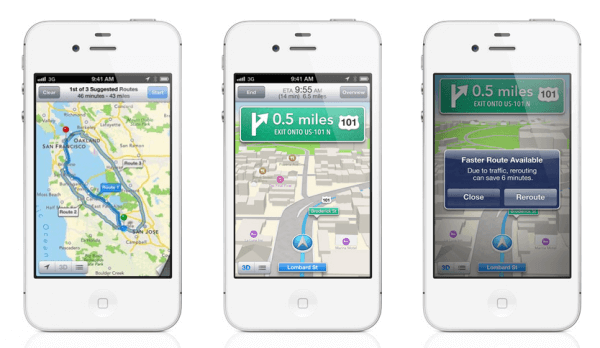 Apple has announced at the WWDC conference this week, that they are releasing a new mobile maps application that will replace Google Maps on the IPADS and IPhones.  This change was not expected, rumors were flying for months that they were implementing a change.
You can expect the new updated maps to be included on the new IOS 6 update, which will be available in the fall of 2012.
So how does the Apple Maps Affect Local Search?
The change indicates that Apple is now affecting local search results. Since local results will be produced on these maps, you will now need to optimize your Apple location similar to your Google, Yahoo, and Bing.  This increases the importance of local optimization. It is tougher to go national with you product as Google and other search engines are making search more geo-targeted every month.
Millions of consumers find products and services through the Google Maps section every year, not to mention that Apple phones are the most popular. This means that it will have a impact on your business, positive or negative.
Here is what Noxster SEO Company has dug up:
Maps will still use the same Localize that was used in the previous phones.  Which means your SEO company should optimize your localize profile.
Just like Google maps it will include real-time traffic. This allows clients to know the estimated time it will take to get to your store.
 Again the turn by turn directions are very similar to Google Maps.
3D model replaces street view.
Siri makes the call. You must ensure that your business profile on localize has engaging content, because Siri is going to read what it says.
Reviews will be pulled from Yelp. Rating will now impact your local search marketing.
Local search is evolving. Let Noxster help you take off your business. Call us today for a free quote: 888-507-4944